Check in with Oregon Sports News throughout the day for a live running diary posted by Senior Writer Abe Asher! All updates will appear below.
8:59 PM: Iowa State and Arizona playing out their victories. Fairly mellow first day of the tournament almost in the books. See you tomorrow.
8:56 PM: Jesus. Florida State, up five with six seconds left, just threw an inbound the length of the floor into double coverage prompting a three minute review. No wonder this is taking so long.
8:55 PM: Here's an upset: The Wisconsin game finishes before the Florida State game, which has been in its last minute for a half hour.
8:53 PM: Wisconsin is about to close this out, salvaging some pride for the B1G. Good day for the favorites overall. Only two underdogs — Middle Tennessee, who was favored in Vegas, and Xavier — won.
8:49 PM: Hokies play 30 seconds of good defense, Koenig misses a contested three, and the Badgers get a put-back bucket. They're up six.
8:46 PM: Two man game for the Hokies right now between Allen and Zach LeDay. LeDay is at the line, with his team down three and 2:25 left.
8:45 PM: Florida Gulf Coast appears to be running out the clock on themselves. They're down eight with a minute left, and their point guard just dribbled in a circle for ten seconds.
8:42 PM: Nevada is on a bit of a run against Iowa State. I switched over to the game, but it's been on commercial for about fifteen minutes. Maybe Steve Phrom walked out of the arena or something.
8:36 PM: Koenig has hit eight threes. This is the performance of the tournament so far.
8:34 PM: Great battle right now between Bronson Koenig and Seth Allen, the Tech point guard with the broken toe. Badgers by 1.
8:26 PM: "A lot of frivolity with the officials tonight," marvels Verne. The late games spare no victim.
8:23 PM: The Va Tech point guard, despite having broken his big toe in the first minute of this game, just juked a Wisconsin player halfway to Albany. Badgers still lead by three. Meanwhile, Arizona is on pace for 106 points against North Dakota.
8:19 PM: And now Lavin has compared a Florida Gulf Coast guard to Allen Iverson. Everyone needs to take a deep breath and dig in here.
8:15 PM: Gorgeous fast break for the Hokies ends with a bounce pass straight up the middle of the floor for a thunderous dunk. They trail by just two now, looking for their first tournament win in a decade.
8:12 PM: I forgot that Spanarkel does the Nets games, he probably thinks everyone in the NBA is bad.
8:10 PM: Jim Spanarkel just compared a Virginia Tech forward to George McGinnis AFTER HE AIRBALLED A HOOK SHOT! DOES JIM SPANARKEL THINK GEORGE MCGINNIS WAS BAD?
8:06 PM: FSU is too much for Florida Gulf Coast. The 'Noels' point guard just left his defender on the floor at mid-court en route to throwing an alley-oop. It's a ten point game.
7:59 PM: Tomorrow.
7:54 PM: How tall is Buzz Williams? 5'4? He's barely taller than the scorer's table.
7:51 PM: Florida State, giving zero rips about basketball, has put a massive gold Seminole feather down both sides of their uniforms. Thank god I have them in the sixteen.
7:49 PM: Iowa State leads 40-27 at halftime. Last time the Cyclones were this good they… lost to UAB in the first round? Lost to Hampton in the first round?
7:38 PM: Catalon thinks he's doing Where The Wild Things Are and not Arizona-North Dakota State. He just roared, "They continue to FEAST inside."
7:34 PM: Iowa State looks good. They're out 33-22 on Nevada. Florida State and Wisconsin lead by four at the half, while Arizona and North Dakota get going in the day's final game.
7:26 PM: Buzz Williams storms out onto the court to argue a call now clad in a vest that is half maroon and half silver. He looks like he belongs in Mary Poppins.
7:25 PM: A Virginia Tech player drives into the paint and grabs the face of his defender, subscribing to the if you're going to do it do it all the way theory.
7:19 PM: Humana's ad featuring a senior citizen doing bicep curls in his garage is almost as absurd as the Stay True To You campaign and that's saying a lot.
7:17 PM: Leonard Hamilton has apparently been coaching at Florida State for fifteen years, but it's only about three years if you don't count the years in which his team has been irrelevant.
7:12 PM: TNT breaking out the classic "is your bracket already busted???" ad. I guess they haven't heard about my unbelievable 11-1 start today.
7:11 PM: Lavin now talking about "fans who are here for other teams" supporting "Florida Gulf" if they can "keep it close," even though this is the last game of the day in Orlando.
7:08 PM: Dunk City alert! Big throw-down for FGCU to the delight of the Orlando crowd. Five point game there.
7:06 PM: A Florida State player catches the ball behind the three-point line, pump-fakes, then takes the contested three. It's an airball. Go 'Noles.
7:05 PM: Things are a little slow, so TNT goes to a montage of people with crazy hair from around the tournament today. Eagle having some trouble introducing them. "That…. lady," he stammers.
6:56 PM: "Buzz Williams is looking very dapper over there on the sideline… my goodness," Verne muses. Buzz with something of a bank teller look going tonight.
6:53 PM: Six and a half hours after it started, the St. Mary's-VCU game has finished and my record today is now 11-1. It's freaking me out.
6:44 PM: Virginia Tech starts their game against Wisconsin with a four-point play.
6:40 PM: Good tempo about Florida State-Florida Gulf Coast. This is Eagle's last game of the day, after which we're assuming Lavin will let him eat dinner.
6:34 PM: VCU commits another foul. "There's a fine line between aggressive and solid," Lappas snaps. Unsure where committing 207 fouls in a half falls on that spectrum. The Rams still trail by ten.
6:32 PM: Catalon just said that someone set their "one millionth screen of the night." It's a long day.
6:31 PM: Lappas is enamored with the Gaels: "They dominated the West Coast Conference almost as much as Gonzaga did!" Sure, except that Gonzaga beat them three times, but sure.
6:30 PM: Tough day for coaches who look like they're fifteen. At least Pitino didn't throw his tie at anyone.
6:28 PM: VCU has committed so many fouls, TBS has removed the foul counter from the score bug. St. Mary's leads by nine, as does Purdue. The Rams' young coach is not happy.
6:24 PM: Another stunning look: A St. Mary's forward has a thick white Under Armor headband, squash glasses, and a beard. How anyone could have picked against this team is beyond me.
6:20 PM: Watching VCU is incredibly nerve-racking. These guys are sprinting around like they want to decapitate some photographer.
6:18 PM: I may not have accounted for this Swanigan character when plotting my revenge against Purdue.
6:17 PM: Swanigan just blocked the very life out of a man. That man is no longer with us.
6:12 PM: Purdue is getting two open looks per possession and has Godzilla playing power forward, but they still can't put away the Catamounts. Five point game coming down the stretch.
6:04 PM: VCU has cut the St. Mary's lead to two midway through the second half behind the stellar play of a man who looks like the chess icon in the park from Searching for Bobby Fischer.
6:01 PM: Things are spiraling a little bit for Vermont with their star on the bench. They just had all five players on the wrong side of the floor as the Boilermakers hit a three.
5:58 PM: Josh Hart goes flying into the Villanova band trying to save a full court pass. "BE CAREFUL," screams Verne.
5:56 PM: Giminski has a made joke. "That's borderline illegal," he says, as Caleb Swanigan hits a three. Already 14 and 11 for Swanigan.
5:53 PM: Xavier just stomping all over this terrible Maryland team. Apparently the Terps are young, but I'm not sold on Mark Turgeon and his one Sweet Sixteen in six years at the school.
5:47 PM: Here we go, Purdue cannot stop fouling people. That's five in the first five minutes of the second half.
5:45 PM: Purdue has opened up a seven point lead on Vermont, but don't worry, last year the Boilermakers blew a thirteen point lead against Southeastern Whatever in the final five minutes to lose in overtime.
5:42 PM: They got Giminski again.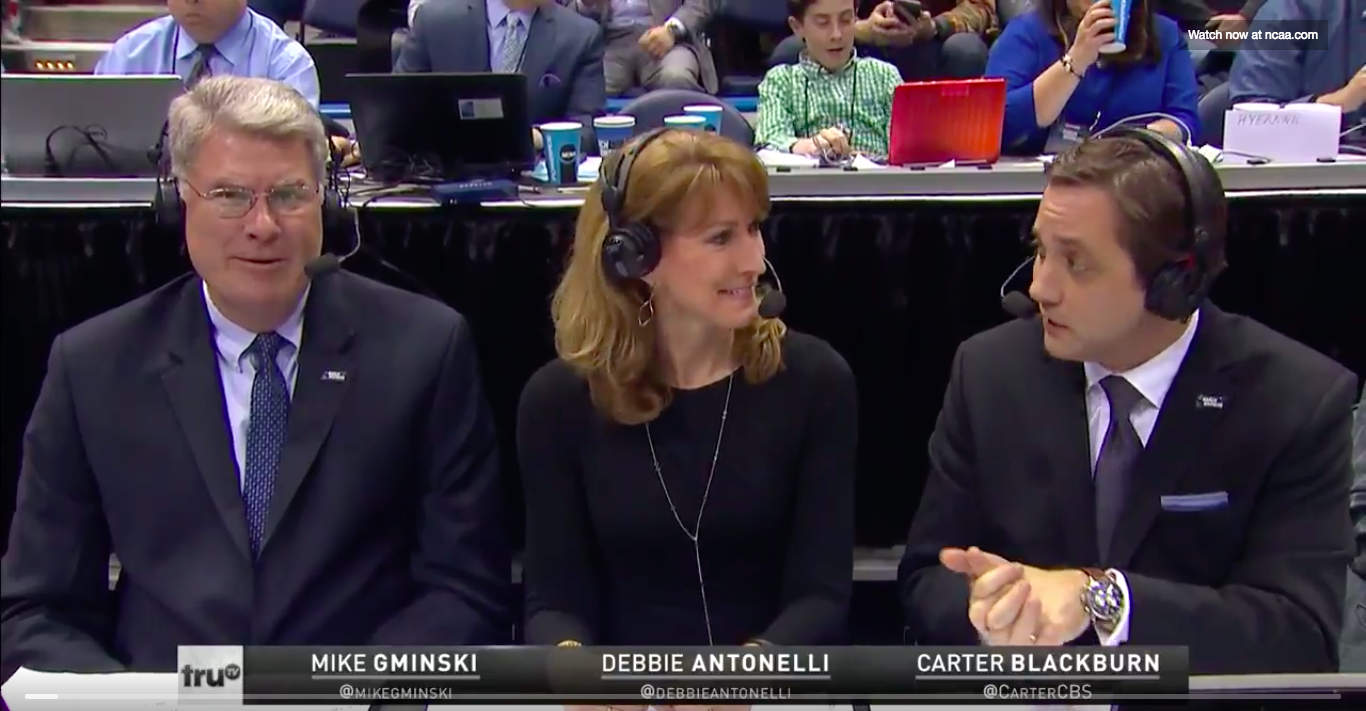 5:37 PM: Right behind Rick Berry's son for most preposterously dressed player of the day is Xavier's J.P. Macura, who is rocking the Bieber haircut, long sleeves, and tights.
5:35 PM: Meanwhile in New York, Barkley is adamant that he has picked an "upset" because he has 9-seed Virginia Tech over 8-seed Wisconsin. "Everybody is picking the eight seed," Barkley says.
5:32 PM: I'm back. The third set of games is well underway. Xavier, Villanova, and St. Mary's rolling, Purdue-Vermont is a one point game at halftime.
---
3:41 PM: Most importantly, for the first time ever, I have started Thursday 8-0. See you for the late games.
3:40 PM: It's all too much for Andrew Catalon. "Yada, yada, yada," he stammers. You have to feel bad for the kid who committed the intentional foul. Never seen anything like that.
3:39 PM: Northwestern hangs on! 68-66 for their first tournament win on the intentional foul catastrophe!
3:38 PM: Figures it'd be close.


3:36 PM: Northwestern makes two free throws, LaChance misses a long three, ball out of bounds to the Wildcats. Possession now being reviewed.
3:35 PM: LaChance's driving layup gives Vandy the lead, and then, on the inbound, a Vandy player grabs Northwestern's best free throw shooter! Lappas is besides himself. "He thought they were down!" he exclaims.
3:34 PM: Wildcats get two free throws and lead by one. 26.1 seconds left. Vanderbilt out of timeouts.
3:33 PM: Northwestern leaves a big man wide open and Vandy takes the lead!
3:30 PM: Riley LaChance rips a three from about 41 feet to give Vanderbilt the lead. Northwestern answers. 63-62 game with 1:12 left.
3:29 PM: "You know the pick and roll is coming. You know this is going to be a pick and roll!" Lappas cannot contain himself. Northwestern by two.
3:27 PM: Vanderbilt knocks down three free throws and trails by just one with 2:40 to go. Lappas calls for a pick and roll, his favorite play.
3:25 PM: Middle Tennessee sees Minnesota off. TELL 'EM, SETH.
3:18 PM: Northwestern and Vanderbilt are trading blows, with the Wildcats up 57-55. This one is going down to the wire.
3:13 PM: Pitino is assessed a technical for charging the referee, and appears to be on the verge of tears. This is more like it!
3:12 PM: Middle Tennessee misses a backdoor layup, but gets the offensive board and gets a back-breaking bucket. They lead by twelve.
3:08 PM: Middle Tennessee has gone back up ten. Richard Pitino is balding in real time — which has to make you wonder a little bit about how Rick still has all of his hair.
3:02 PM: This Reggie Upshaw character — who absolutely ruined my life last year — is trying to drag Middle Tennessee to the finish line. They lead 67-61 with just under five to go.
2:58 PM: Bryce Drew is related to Scott Drew!? No wonder I had a last minute change of heart and went with Northwestern in this game!
2:55 PM: The Gophers go on an 11-2 run to cut the lead to seven, with the pro-Minnesota crowd in Milwaukee roaring. Was a 19-point game a few minutes ago.
2:50 PM: Steve Lappas comes back from the break with a replay of Northwestern's last bucket, and proceeds to name drop everyone on the floor in the span of about thirty seconds. This man loves calling the tournament a little bit too much.
2:45 PM: Northwestern-Vanderbilt is back, and the 'Dores don't look good. The Wildcats lead by ten behind a — believe it or not — legitimately loud crowd in Salt Lake City.
2:41 PM: Debbie Antonelli asks Giminski if he ever wore a mask, which, apparently is a difficult question. "Uh… uh…. no. I wore goggles," Giminski responds. "The day isn't over yet," Blackburn says.
2:40 PM: It has been sixteen minutes since Middle Tennessee missed back-to-back shots. That seems quite good.
2:38 PM: That "teenager" in the Stay True To You campaign is blue da ba dee da ba die, da ba dee da ba diiiiiieeeeee.
2:37 PM: Seth Davis must be enjoying this, unfortunately, he hasn't been seen since he pointed his finger at the camera screaming about Middle Tennessee and walked off the set.
2:34 PM: The Gophers have brought Reggie Lynch back into the game, and from the way the broadcasters are talking about him, you'd think he has 58 fouls. "He's got to be careful. Really careful," Giminski says.
2:30 PM: What. Is. Happening. Here.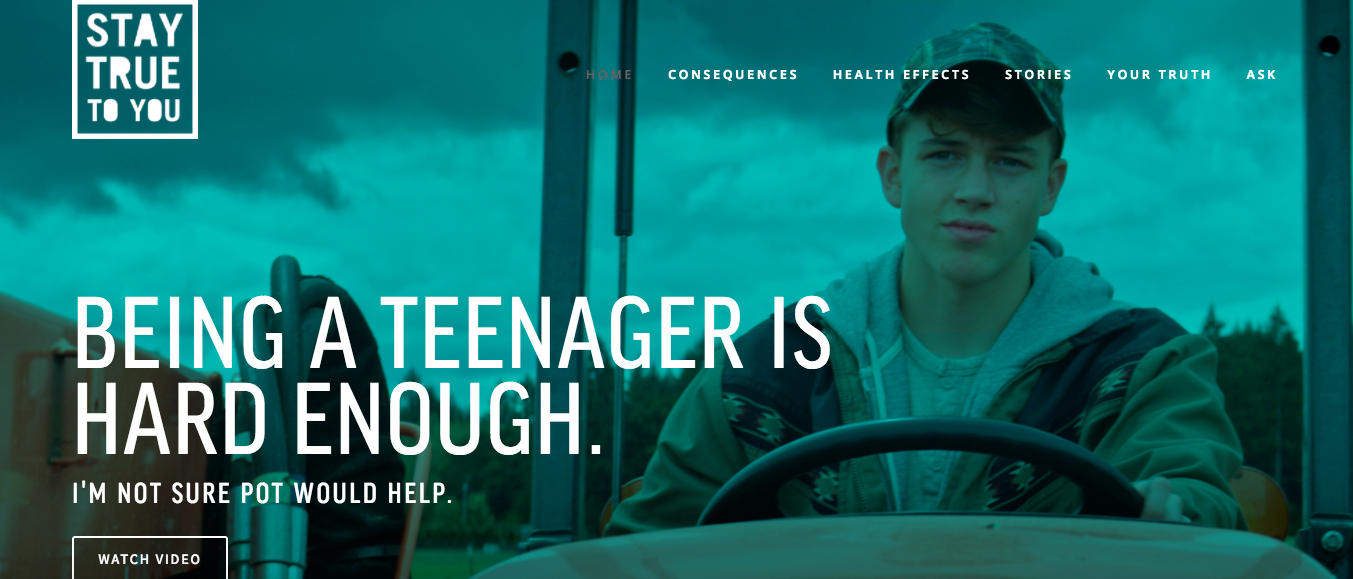 2:28 PM: "Really bad body language for Minnesota… at both ends of the floor," huffs Giminski. Middle Tennessee's lead is in double digits.
2:27 PM: Ernie Johnson asks Charles Barkley about Northwestern's first half performance. Barkley says that "college pride" is the greatest thing about the tournament, definitely hasn't watched a second of this game.
2:26 PM: A group called Stay True To You just ran an ad with a random guy talking about how his marijuana usage made him shy. We're in a lull.
2:22 PM: Northwestern closes the half on a good run, and leads Vandy 34-27 at the half. Julia Louis-Dreyfus is pumped.
2:13 PM: Vanderbilt is within three points of Northwestern as Chris Collins looms literally one inch behind the sideline official next to the Northwestern bench.
2:04 PM: Soft foul called out front on Bucknell with West Virginia leading by five and a minute to go. "Wow," Verne says.
1:59 PM: Things are spiraling on the Gophers. Middle Tennessee leads by nine as Richard Pitino takes timeout. West Virginia trying to close out Bucknell, Florida trying to pull away from ETSU.
1:55 PM: Middle Tennessee has a paratrooper on their team, will probably win the national championship.
1:54 PM: Giminski wants to know why Minnesota point guard Nate Mason hasn't gotten more aggressive. "Why hasn't he been more aggressive," he repeats over and over for a solid thirty seconds. Middle Tennessee leads by six.
1:47 PM: Giminski has made his first Kevin McHale reference. Carter Blackburn replies that Giminski must be familiar with McHale. Giminski says "too familiar," and starts to giggle.
1:46 PM: With big man Reggie Lynch in foul trouble, Middle Tennessee has found its offense. They lead 26-22.
1:41 PM: Northwestern hits their first tournament timeout with a 9-5 lead. All three other games are within five points, and East Tennessee leads Florida for the first time.
1:34 PM: Middle Tennessee is still in single digits with more than ten minutes of the first half gone.
1:29 PM: Minnesota and Middle Tennessee are a combined 7-28 from the field. The last Blue Raiders possession ended with a guard putting a floater a full four feet short of the basket at the shot-clock buzzer. "It's a defensive battle early," says Carter Blackburn.
1:24 PM: Bob Huggins is going to smother a referee one of these years. That or break his stool over somebody's head.
1:20 PM: "The problem is that he's not a three-point shooter," Giminski says of the Blue Raiders' struggling center.
1:17 PM: The Gophers are out to a 7-0 lead and Middle Tennessee has taken timeout. Let's check in on Seth Davis.
1:14 PM: Giminski is back for Middle Tennessee-Minnesota, and he likes the Gophers. "They've got that ability to draw fouls," he says.
1:13 PM: AND NOW LAVIN HAS COMPARED THE FLORIDA DEFENSE TO A VENUS FLY TRAP OR "AN ACCORDION."
1:06 PM: And the Florida player with the white knee pads and underhanded free throws is Rick Barry's son! It's all starting to make sense.
1:04 PM: Northwestern is making its NCAA Tournament debut in a few minutes, and the entire roster of ESPN talent has lost it.
1:02 PM: East Tennessee State has tied their game with Florida up at 28. Game being played at a furious pace.
1:00 PM: Clark Kellogg on CBS just called a Gonzaga player a "neon newbie." Anyone's guess what that means.
12:54 PM: Ian Eagle just made glass pun. I'm getting a little bit worried about him.
12:53 PM: West Virginia leads by nine going into the break. You wouldn't know it from Bob Huggins' halftime interview.
12:45 PM: Lavin makes a series of absurd references, to which Eagle incredulously responds, "how old do you think I am?" Eagle still likely upset that Lavin isn't letting him eat dinner until 1 a.m. tonight.
12:44 PM: AND NOW A FLORIDA PLAYER WITH WHITE KNEE PADS IS SHOOTING HIS FREE THROWS UNDERHANDED. THIS MAN CANNOT BE SERIOUS.
12:39 PM: Florida off to an extremely fast start against East Tennessee State. They're up 14-6.
12:38 PM: Verne has moved on to talking about the women's tournament. "Geno Auriemma has a pretty good team," he muses.
12:35 PM: A WVU shot hits the rim twice and bounces in. Verne is nonplussed. "Oh my goodness," he says.
12:33 PM: The Bison, having finally gotten comfortable with the West Virginia press, have clawed their way back into the game. It's 33-29.
12:32 PM: Spanarkel gushes over a Bucknell big man at the line: "He's got all the skills… very good at finishing, shooting the ball at a 63% clip, Patriot League Player of the Year, Defensive Player of the Year — first team All-Academic also." Verne adds, "He's a large human being."
12:15 PM: Gonzaga has opened up a nine point lead on South Dakota State. Butler barely breaking a sweat against Winthrop. West Virginia now up 27-12 on Bucknell.
12:11 PM: "This is getting a little crazy for them," Jim Spanarkel says of Bucknell. The Mountaineers have hit seven straight shots and lead by 13.
12:09 PM: You know it's West Virginia when a player runs down the floor so fast he falls down and sends five players scrambling onto the floor after the ball.
12:05 PM: "I remember back in '71, I had hair! A very proud moment in my life." It's Verne. West Virginia-Bucknell is underway from Buffalo.
11:53 AM: HOOS. 76-71.
11:49 AM: WILMINGTON THROWS IT AWAY WITH 15.7 SECONDS LEFT! 75-71 Virginia.
11:48 AM: Lavin on Parrantes: "A great head of lettuce." He needs to be sedated.
11:47 AM: A scramble off a miss results in a three for Wilmington. 71-69 game.
11:45 AM: Beautiful drive by Parrantes puts Virginia back up five as Wilmington takes timeout with 1:30 to go.
11:43 AM: A Wilmington player takes four steps, throws the ball off the front of the rim, and jumps on the back of the Virginia player who grabs the rebound. Lavin blames the foul call on the Wilmington player on "the optics."
11:40 AM: Virginia is 93-6 when scoring 70 or more under Tony Bennett. Wilmington has problems.
11:36 AM: Parrantes, playing through the pain, muscles in an underhand scoop at the shot clock buzzer! 66-59 Hoos THAT'S RIGHT THEY'RE SCORING IN DROVES NOW.
11:33 AM: Virginia's point guard London Parrantes walks off the floor holding his wrist, taking a seat next to his infected teammate. Not good.
11:31 AM: Three players end up writhing in pain on the floor after a loose ball rebound. Everything is coming up Virginia.
11:30 AM: Lavin, announcing his first tournament, is having a breakdown. "Spread it out, kick it out, share the sugar, BOTTOMS!"
11:28 AM: We've also got the South Dakota State Jackrabbits leading Gonzaga 19-17 at the under-eight timeout in SLC.
11:22 AM: Meanwhile, while we were all watching Notre Dame-Princeton, Virginia got all Ralph Sampson on the Cover of SI and leads Wilmington 58(!)-51.
11:21 AM: CLOSE, PRINCETON, BUT NO CIGAR.
11:19 AM: Matt Farrell misses the front end of the one-and-one, but Princeton's three for the tie is wide right. Foul with 0.4 seconds left. The Irish will survive.
11:17 AM: Game-tying three for Princeton off, but tipped in. 59-58 Irish, timeout. This has been quite the game.
11:15 AM: After a series of timeouts, Princeton tries to inbound the ball all the way across the court and has it deflected out of bounds. They've still got it, with 19.5 seconds left.
11:11 AM: Princeton gets a make and a miss, has the ball down three with 20.4 seconds to go and takes timeout.
11:09 AM: Princeton having a tough time dealing with Notre Dame's 6'5 wrecking ball Bonzie Colson in the post. Irish 59-54 with 1:10 to go. Tigers need quick baskets.
11:06 AM: The Irish are without a field goal in the last six minutes, and a Princeton three has cut it to one.
11:02 AM: Tigers lay-in negated by a traveling call. "GAHHHHHHH!" Verne groans. Notre Dame 55-51 at the under-four.
10:56 AM: Good pace about this Wilmington-Virginia game now. Tied at 38 with four minutes gone in the second half. Butler cruising against Winthrop. Princeton within three against the Irish.
10:53 AM: Steve Lavin announces that he will not eat dinner before all four games are over. Eagle not pleased.
10:52 AM: TruTV just took a six second close-up of the disease-riddled Virginia player sitting on the bench looking miserable. This second half is going to test me in ways that I can hardly imagine.
10:51 AM: Princeton hanging around, but so far unable to close on Notre Dame. The Irish lead by seven at the under-eight timeout.
10:49 AM: Verne now talking about a trip he took to Tanzania with his wife and how he can only speak one word of Swahili, which for some reason he keeps repeating at a whisper.
10:43 AM: "Airball. That's deflating." Verne. Still the best.
10:42 AM: Seth Davis loses it.
10:34 AM: Butler, by the way, is 9-1 in the first round of the tournament since 2000.
10:33 AM: Giminski coming in hot. "Winthrop is one of the smallest teams in the country… but their frontline has a lot of size." Butler leads 10-5 early.
10:32 AM: Uh oh. Mike Giminski is back.
10:20 AM: Signs of life for the Cavs! They cut it 28-26 and Wilmington takes timeout!
10:15 AM: Eagle says that Wilmington's star has "sculpted his body." No wonder Virginia is down by 14.
10:12 AM: Problems! Infamous referee Karl Hess refuses to let Wilmington inbound the ball because one of their players is jawing with a Virginia player!
10:07 AM: Virginia's shooting guard loses the ball, seconds later, their point guard body checks the Wilmington player who recovered it. "Issues… for the Cavaliers," Eagle says.
10:03 AM: UNC Wilmington is just mauling Virginia. It's 23-11.
10:00 AM: VERNE MAKES A MIAMI VICE REFERENCE YES SIR IT IS MADNESS!
9:59 AM: Plfueger, who recently had his entire face stitched together, drives to give Notre Dame a six point lead over Princeton at the half.
9:54 AM: Virginia is apparently the only team in the field that doesn't have multiple players averaging double digits. This seems bad.
9:52 AM: Eagle sums up the typical Virginia shot: "The floater just dying on the back of the rim." Meanwhile Wilmington is throwing in three-pointers and alley-oops.15-9 Seahawks.
9:49 AM: "Good news for the Irish, Pflueger is back with six to seven stitches in the upper left forehead," says Verne Lundquist. Painful start to the tournament so far.
9:45 AM: Ian Eagle tells us that Virginia is without a starter because he has "strep throat," and "a virus…. that has lingered…. in his system." Excellent.
9:44 AM: Welcome to the tournament! On right now: Notre Dame leading Princeton, and Virginia tipping off against UNC Wilmington.