The 2017-18 NBA season has been full of surprises through three weeks. The Cleveland Cavaliers are garbage (for now at least), the Memphis Grizzlies still look like a playoff team, and unicorns have taken over with Ben Simmons, Kristaps Porzingis and Giannis Antetokounmpo dominating headlines and box scores everywhere.
Okay…that last point isn't so much a surprise as it is an inevitability. But the league is constantly changing, even if it's not downright surprising—get used to it.
What's not changing is that the Portland Trail Blazers, as much as Rip City wants to love their roster and loathe their competition, are a middle-of-the-road team. Never a contender, never a lottery team. Always a bridesmaid, never a bride.
If there's anything for the Blazers to hang their collective hats on at this time, it's that they're actually exceeding the expectations of those who said they didn't stand a chance in a loaded Western Conference.
Portland has looked mostly good to start this season. That's awesome.
Also awesome? Memes.
Segues are fun.
Enjoy.
Portland's Still Looking For That IT Factor Off The Bench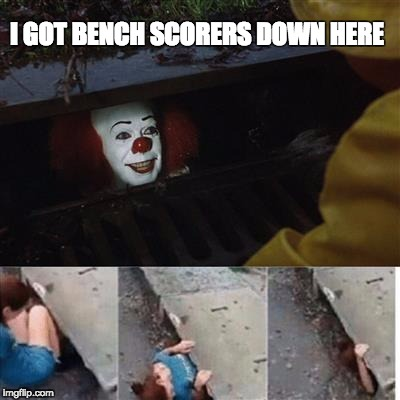 This has been a problem for a very, very long time. And yet the Blazers, always reliant on their starting backcourt to get #BUCKETS, haven't addressed the issue off the pine.
So far this season, Portland is averaging just 28 points per contest off the bench. That stat comes courtesy of HoopsStats.com, and it's a testament to just how much pressure the starters carry on their shoulders from night to night.
At this point, general manager Neil Olshey has to be wondering if his decision to trade two picks for one this past June just to take Gonzaga standout Zach Collins makes sense considering Malik Monk was still on the board.
That's a topic for another day…but it's one that might haunt this team if the backcourt reserves struggle to make a difference while the likes of Caleb Swanigan and Ed Davis make a name for themselves on a roster that has plenty of frontcourt depth.
Dame Time?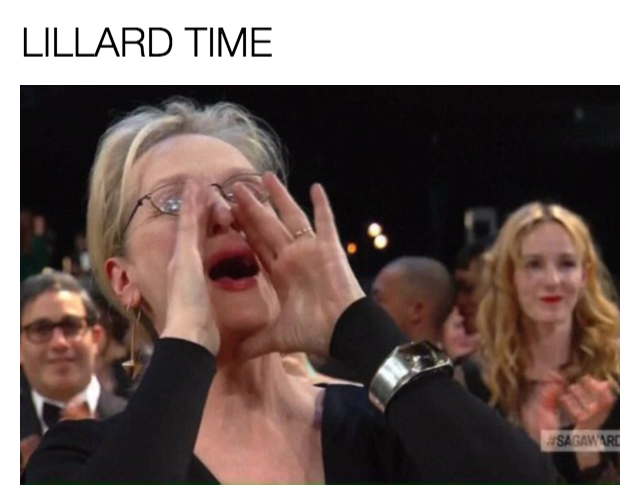 If you haven't heard of Lillard Time, get out from under that rock immediately. It's probably crushing you, and you probably haven't seen what's happening in Rip City.
Damian Lillard earned a reputation a long time ago as one of the game's most clutch players. It started during his rookie season when he hit a walk-off three-pointer against the New Orleans Pelicans, and it became even more clear last week when he stuck a dagger directly in the hearts of delusional Los Angeles Lakers fans who believe they can make the playoffs.
So far this season, the Trail Blazers are seventh in the NBA in points scored during crunch time (as defined by NBA.com as games within five points and under five minutes remaining). Lillard is a huge part of that, as he's third in the league in that category among individual players.
But beyond the stats, Lillard has made it clear he doesn't fear the moment. He's been outspoken in the past about his upbringing/how there was plenty to be afraid of in Oakland beyond what happens on the court. So if anyone ever asks, yes, Lillard Time is a real thing—and yes, the Blazers should have faith in his ability to close a game against all 29 NBA opponents.
No Melo? No Problem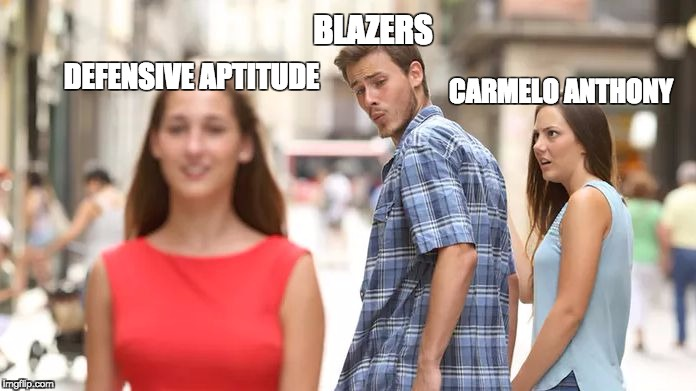 Okay. So, like, this one doesn't totally apply. Because if we're looking at the Blazers-Melodrama from this past summer, it was Melo who chose to play elsewhere, not Portland who chose not to trade for him.
But seriously. This one is too easy.
For those who wanted Melo in town, we disregarded his defensive deficiencies. I include myself in that group…more on that later.
But Portland has been playing actual, legitimate, real-life defense this season. The team ranks fourth in the NBA in points allowed per 100 possessions, and while the sample size is still relatively small, it's a stat that's more than welcomed amongst Rip Citizens who have watched the likes of Lillard, CJ McCollum and Co. struggle to stop opponents the past few seasons.
Blazers Only Have a Big 2? FOH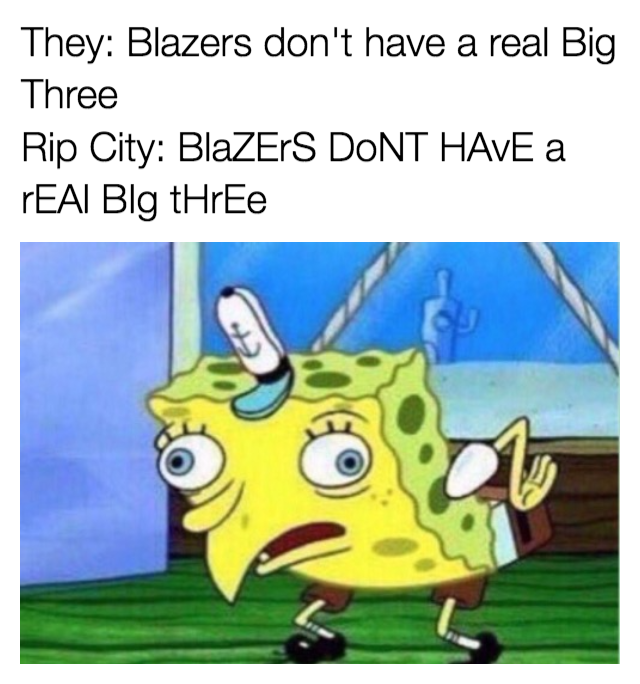 Many people this summer—yours truly included, admittedly—were excited about the prospect of adding Carmelo to the roster. For starters, Portland doesn't get big-name players to come to the Pacific Northwest in free agency. More importantly, the Blazers needed (still need?) a true third option.
The catch is that for those saying the Blazers missed out on their opportunity to have their own Big 3, they're sorely wrong.
Jusuf Nurkic's start to the 2017-18 season hasn't been anything to get too excited over. He's struggled with fouls at time, his numbers haven't been close to what they were when Nurkic Fever officially hit Portland, and his body language has looked bad at times.
But for all the doubt that's been cast upon him early in the year, he's averaged an impressive 23.5 points, eight rebounds, 3.5 assists and 1.5 blocks since the calendar switched to November.
Don't trust my words? Maybe you'll buy into a certain Mr. Lillard:
And Marc Gasol is also the 23rd best center ? Get real https://t.co/IPldPLuBHM

— Damian Lillard (@Dame_Lillard) November 7, 2017
Lillard has stood up for his center despite what the numbers show, and you know what? We're doing the same.
Still don't think the Blazers have a Big 3? FOH.
Still don't think Portland has a consensus third-best player and star on both ends of the floor?
Get real.