In the spirit of "The Total Self" motif, I present a new view on dieting: How to pick one that will work best for you? We are in an era of unprecedented information about fitness, dieting and everything in between. We are also in the midst of the greatest obesity epidemic across all age groups in America (by 2020, 76% of ALL Americans will be either obese or overweight). Almost every day, the average person sees umpteen commercials about fitness (usually about weight loss). These body-image centric commercials sure put a lot of doubt in people's heads about fitness and what it really means to be healthy. Almost all the emphasis centers around losing enough weight to look like a model. In this article, I will present at least 10 ways to pick the best diet for you… or to create one. Yes, you do not have to follow self-proclaimed fitness gurus, trainers, etc.  As always, see a physician before starting any weight-loss regimen. Listen to your body. Now, the list.
1) If it's not fun, don't do it. Almost all health/wellness professionals agree that if you are not having fun and seeing results on your fitness regimen, you probably will not stick with it. Simply because some PAID model/athlete is endorsing a product on television (or some other form of media) does not mean that the much-ballyhooed product will even work. Of course, not every diet/weight loss plan is structurally, scientifically sound (or makes sense). You also have to have a sense of satisfaction as a motivator to do the thing.
2) Evaluate the plan. Does it work? Is it faddish? Do you like what you see in it? Are you able to fit your lifestyle in the workout/diet plan? Conversely, can you fit said workout/diet plan into your lifestyle? Please consider all of these things before trying the "latest and greatest" diet or workout you may hear about, see or read somewhere.
3) Do not rely SOLELY on supplements:  Supplements are great, but relying solely on them is not a good idea. As with anything else in life, moderation is key. You can even overdose on water (hyperhydration). Moderation is key. Use your head. LISTEN TO YOUR BODY.
4)  Include exercise. Yes, all the carb-counting, label-reading goodness you do will never amount to much without exercise. Be sure it's something you can handle and make it fun.
5) Eat your favorite meals and snacks (in moderation please). Yes, I said it. SACRILEGE, some will say. All jokes aside, you must make the diet regimen tenable. This is a way. Just don't over-indulge in it. This defeats the purpose of dieting in the first place. Splurging on a "guilty pleasure" is just fine. Moderation is key.
6) Make a maintenance plan. Now that you've lost the weight, or are about to embark on your life-changing fitness plan… make sure you have a maintenance plan. A maintenance plan is sure to keep the pounds/inches off. Now that you have achieved 'the look", a maintenance plan will keep you looking sharp. The hardest part is indeed maintaining the achieved goal.
7) Be a tortoise, not a hare. You must keep a slow, steady pace when losing weight (or sculpting your body). Anything else is unhealthy. Don't risk your life over a few extra vanity pounds. Don't fool yourself.
8) Allow snacks between meals. Yes, more about food. Snacking is important. Snacking done healthily will curb cravings, thus keeping you in line with your fitness goals. Snacking done healthily will make the difference in you meeting your fitness goals or not. It also will be better for you health-wise.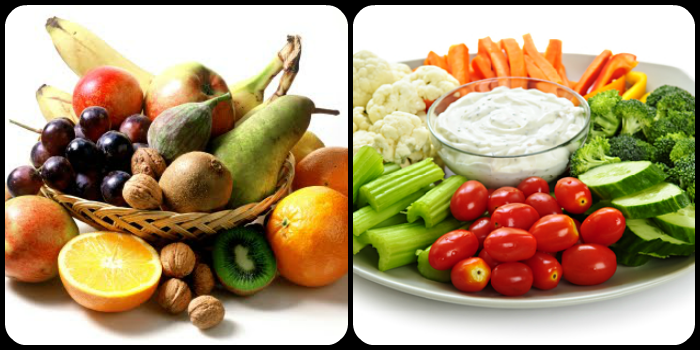 9) Include all the food groups. Your body is a temple, the original machine (LaMettrie, 1748), the covering of your vital organs. Treat it right. Eating food from all the food groups is a sure way to ensure your way to the "promised land" of fitness is a sure-footed one. Treat your body right.  Eating from all the food groups will help your body function as it should.
10) Leave room for improvement. Every diet has flaws in it. Who says it must stay that way? Educate yourself, get to know your body. Tweak your diet based on your needs at the time. A constant of life is change and growth. So should your fitness journey.
In closing, I trust that these tips will help. These tips are essential to help you get what YOU need, not what the fitness pros want you to have. You have only one life… why not diet, exercise in the best way… YOURS.