It's now May, and the sun is out. Pretty soon, most of us will be out at the beach trying to show off our bodies. For those of you who are "gym rats" and are concerned about breaking plateaus in your training routines…. never fear. I have my Top 5 list of the best exercises to increase bicep size. NOTE: This list is a primer for those who are getting into lifting and a refresher for the veterans of the gym who need a new routine to spice things up at the local gymnasium. As always, listen to your body, use your best judgment. See your doctor for injuries and advice. This article, this column and this site is not a substitute for sound health advice by a doctor (primarily your primary care provider). Use at your own risk.
Now, the list:
1) Barbell Curl. This exercise often separates the men from the boys. Using proper form (more on that in a minute), this exercise will stretch the tape.
Standing straight and erect, have the barbell at the starting position, which is usually mid thigh level. Then, slowly, but surely, curl the barbell up to shoulder height. Use a weight you can safely handle to prevent injury. A good set should be between 6-8 repetitions with about a 30-45 second rest period in between. You should feel a slight, but good burn. As for form: Stand up straight. Use your arms to control the weight. Do not use your back under any circumstances. The reason is the risk of injury. Also, if you cheat that exercise, you are sabotaging your bicep development. Use your arms, not your back, legs, hips or anything else (some stand against a wall or pillar in the gym to prevent cheating).
2) Incline Dumbbell Curl.  For this exercise, you need to be on an incline bench or an adjustable seat. Your form is still straight up, though seated, heels on the floor, chest slightly poked out and shoulders back. Using the same form to control the weight from the barbell curl exercise, perform the exercise. Again, use a challenging yet comfortable weight. Have at least three sets of 6-8 repetitions with a 30-45 second rest break in between sets. A truism that is said in the military holds true for these exercises: "Slow is smooth, smooth is fast". Control the weight, don't let it control you. Feel the burn. There is a mental link that you can use: visualization. Visualize your biceps getting bigger and stronger with each set and every rep. Be strict with your form and you will see results.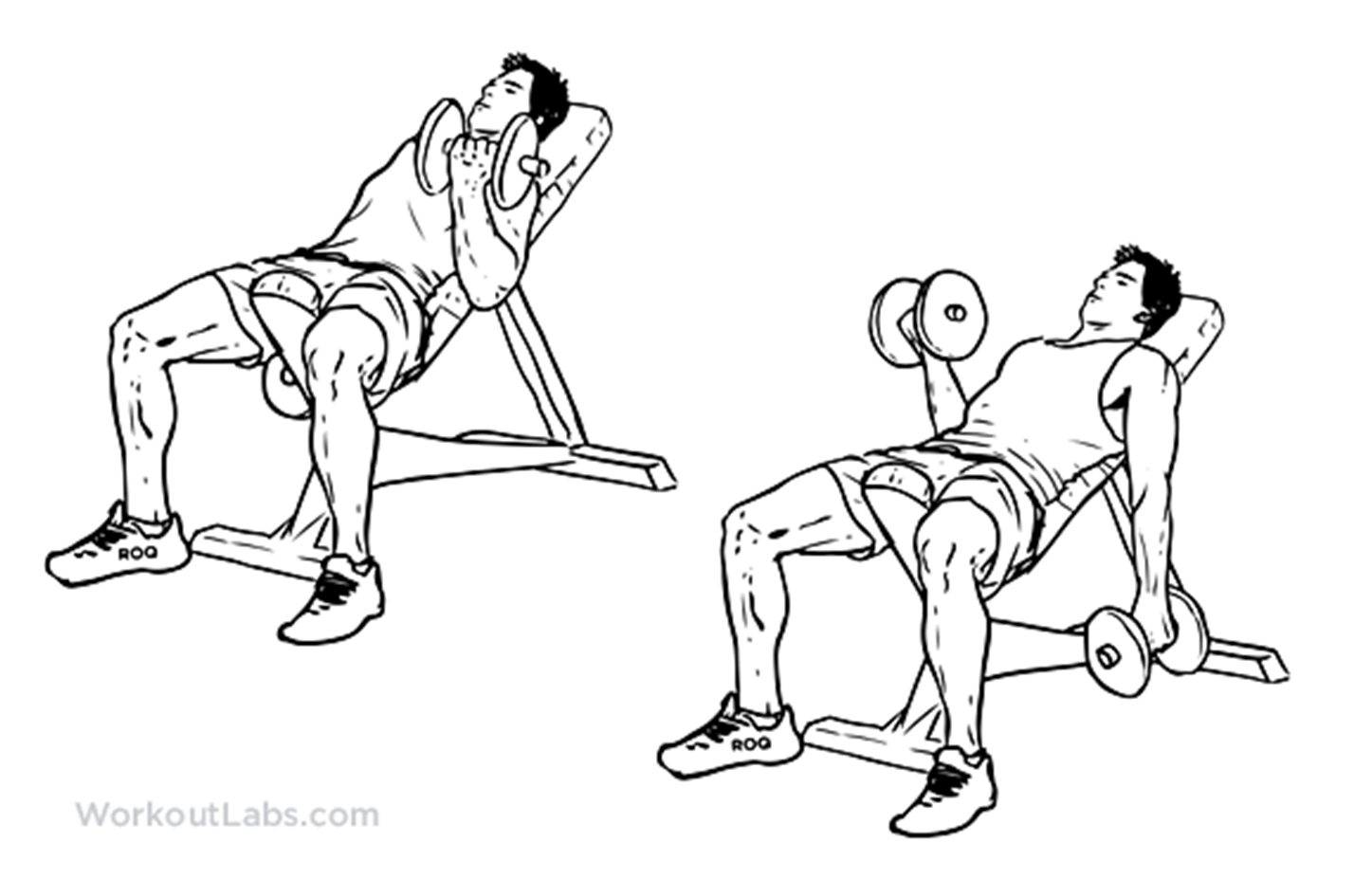 3) Standing Biceps Cable Curl.  This variation of the barbell curl yields great returns. If done correctly, as some have found, is the linchpin for a great biceps routine that can be a great part of your weight training regimen. Your form is still standing up straight, head centered, eyes forward, chest slightly poked out and shoulders back. Some use a variation that puts the dominant foot (if you're right-handed, you will use your right leg/foot as the front leg and your left leg as your support/rear leg) exactly center of the cable and its attachment for a more intense block of bicep curls. The movement? Same as always. Control the weight, don't let it control you. The ideal rep speed is a one-count on the up, one second to hold the weight at the top of the repetition, and a one-count to lower the weight for a total of three seconds. This is the basic rule of thumb for repetition speed. Continue to be cognizant of your form, to protect your back and your body from injury.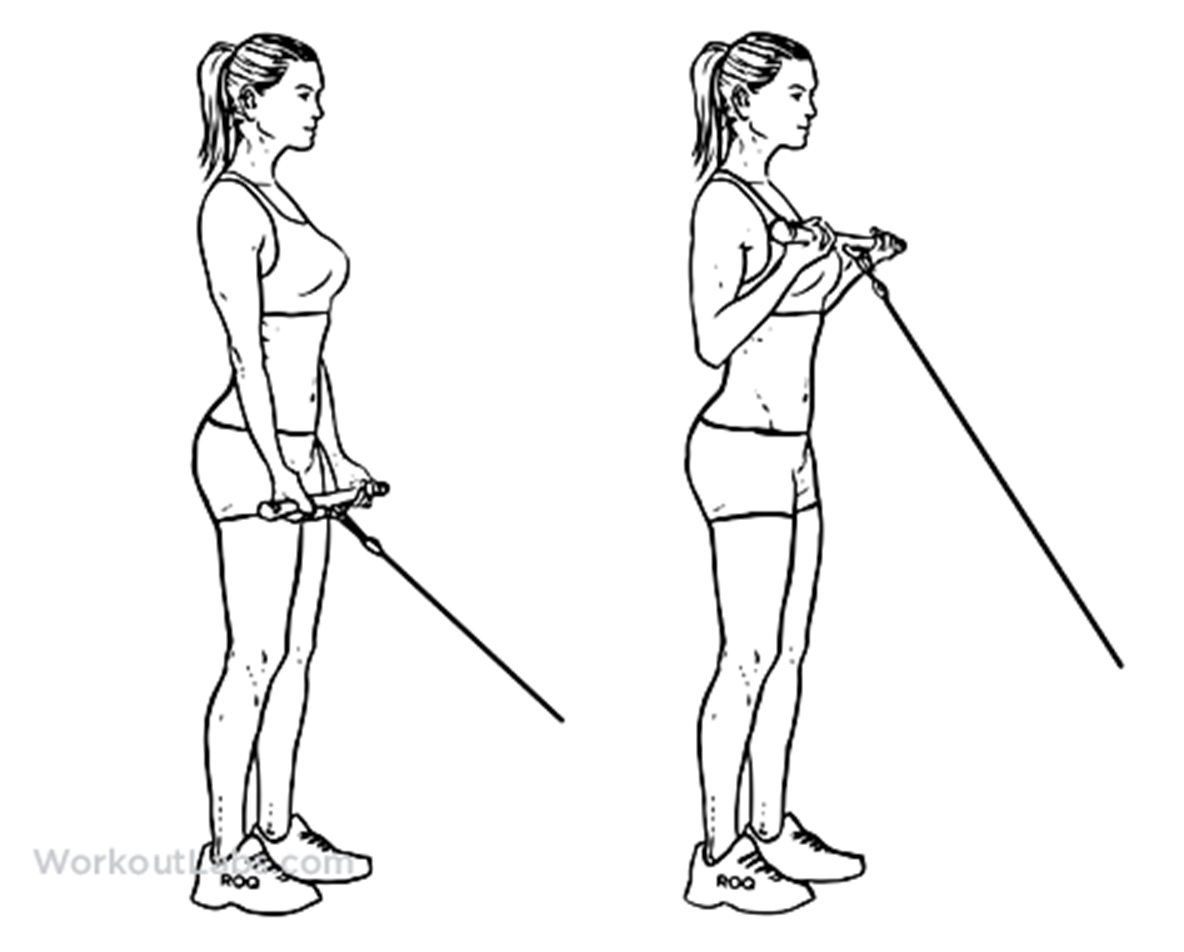 4) Reverse-Grip Bent-Over Row. The Reverse-Grip Bent-Over Row  is all about SIZE, POWER AND BRUTE STRENGTH. If this doesn't put size on your biceps, nothing will. Your starting position is, bent over. Bent over, back straight, head facing up to the ceiling. You need to get full extension of the exercise to reap the rewards of it. Keep your back straight, control the weight. The top of the repetition will be least nipple level on the chest. No sudden starts and stops. Those herky-jerky movements gets people injured. Remember, slow is smooth, smooth is fast. Do not try to set powerlifting records on the first day you try them. Good form beats heavy poundages every time. Good form also beats using your insurance deductible up on needless injuries.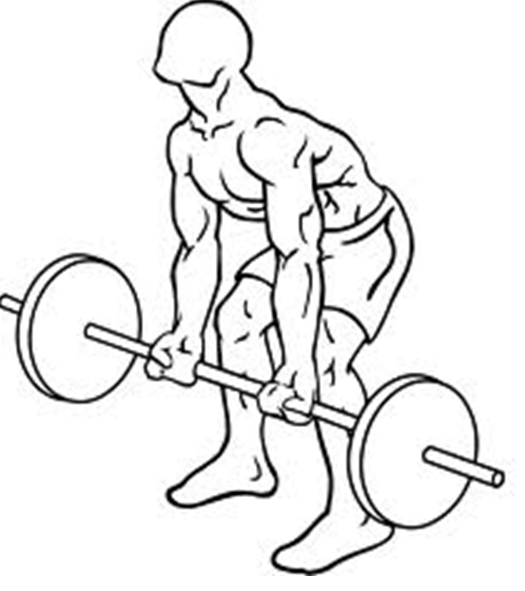 5) Concentration Curl. The final exercise on the list is absolutely fantastic for bicep development. Concentration curls are simply that, the movement is concentrated to a small range of movement. The procedure: You are seated, the "off-hand", or arm you're not using, will be the arm you place on your thigh. The arm you are using will be between your legs. Your legs are spaced exactly shoulder width apart, back straight. Your head will be facing down towards the exercise. You will want to watch/visualize the movement. Use the aforementioned speed in regards to the repetitions. Use the aforementioned rest periods for this exercise. More importantly, stretch before and after this exercise as the concentration curl is a direct attack on the bicep (moreso than the others). Remember slow is smooth, smooth is fast.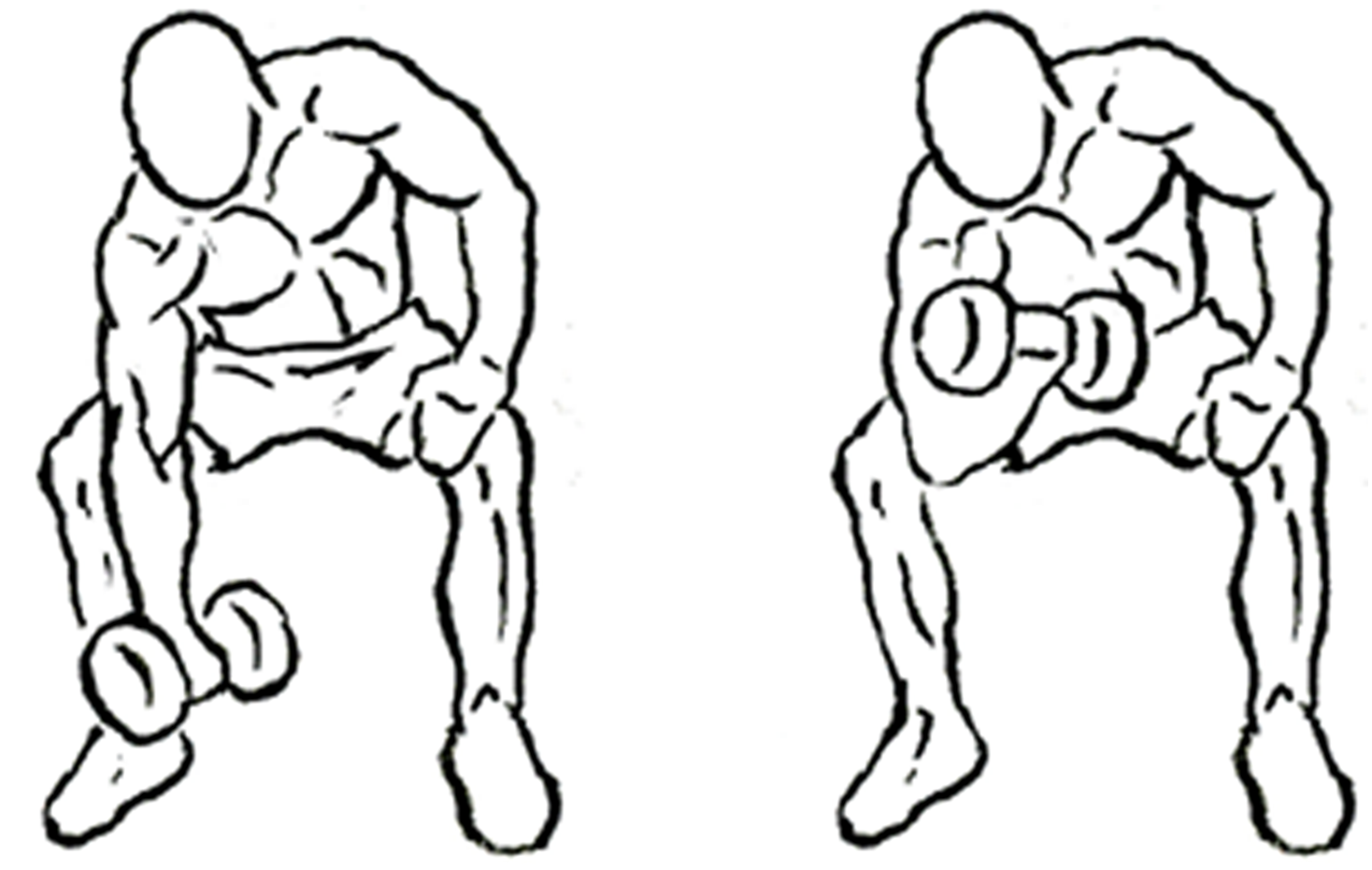 In closing, these exercises will give you that look of greatness. They will also teach you discipline and hard work. THE BASICS ALWAYS WIN!!!!!